2/19/2022
Download IntelliDock For Mac 1.0
Download Wireshark
谷歌常常为其Pixel手机的颜色选择取了相称有趣的名字,去年的Pixel 4 XL也不例外。不过,不是每小我都爱好Pixel 4 XL的Oh So Orange、Clearly White和Just B.
Free downloads for building and running.NET apps on Linux, macOS, and Windows. Runtimes, SDKs, and developer packs for.NET Framework,.NET, and ASP.NET.
Get Silverlight 5. Silverlight is a powerful development tool for creating engaging, interactive user experiences for Web and mobile applications. Silverlight is a free plug-in, powered by the.NET framework and compatible with multiple browsers, devices and operating systems, bringing a new level of interactivity wherever the Web works.
The current stable release of Wireshark is 3.6.0. It supersedes all previous releases.
Windows Installer (64-bit)
Windows Installer (32-bit)
Windows PortableApps® (64-bit)
Windows PortableApps® (32-bit)
macOS Arm 64-bit .dmg
macOS Intel 64-bit .dmg
Source Code
Windows Installer (64-bit)
Windows Installer (32-bit)
Windows PortableApps® (32-bit)
macOS Intel 64-bit .dmg
Source Code
Older Releases
All present and past releases can be found in our download area.
Installation Notes
For a complete list of system requirements and supported platforms, please consult the User's Guide.
Information about each release can be found in the release notes.
Each Windows package comes with the latest stable release of Npcap, which is required for live packet capture. If needed you can download separately from the Npcap web site.
Download Intellidock For Mac 1.0 Free
You can also capture packets using WinPcap, although it is no longer maintained or supported.
Live on the Bleeding Edge
You can download source code packages and Windows installers which are automatically created each time code is checked into the source code repository. These packages are available in the automated build section of our download area.
Go Spelunking
You can explore the download areas of the main site and mirrors below. Past releases can be found by browsing the all-versions directories under each platform directory.
Stay Current
You can stay informed about new Wireshark releases by subscribing to the wireshark-announce mailing list. We also provide a PAD file to make automated checking easier.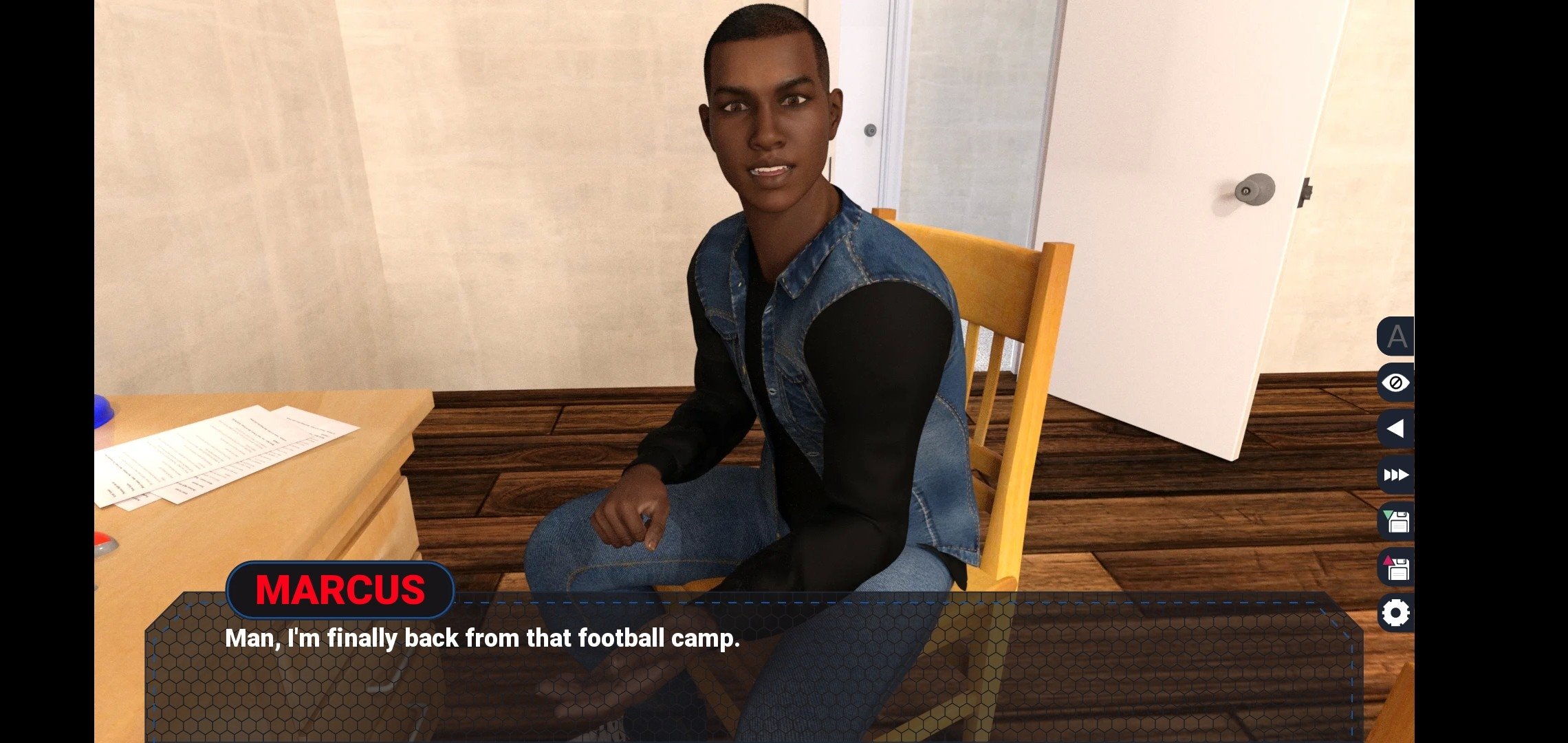 Verify Downloads
See Full List On Github.com
File hashes for the 3.6.0 release can be found in the signatures file. It is signed with key id 0xE6FEAEEA. Prior to April 2016 downloads were signed with key id 0x21F2949A.
Stay Legal
Download Intellidock For Mac 1.0 Full
Wireshark is subject to U.S. export regulations. Take heed. Consult a lawyer if you have any questions.
Wireshark packages are available for most platforms, including the ones listed below.
Cached
Standard package: Wireshark is available via the default packaging system on that platform.
Vendor / Platform
Sources
Alpine / Alpine Linux
Standard package
Apple / macOS
Homebrew cask (includes UI)Homebrew formula (CLI only)
MacPorts
Fink
Arch Linux / Arch Linux
Standard package
Canonical / Ubuntu
Standard package
Latest stable PPA
Debian / Debian GNU/Linux
Standard package
The FreeBSD Project / FreeBSD
Standard package
Gentoo Foundation / Gentoo Linux
Standard package
HP / HP-UX
Porting And Archive Centre for HP-UX
NetBSD Foundation / NetBSD
Standard package
NixOS / NixOS
Standard package
Novell / openSUSE, SUSE Linux
Standard package
Offensive Security / Kali Linux
Standard package
PCLinuxOS / PCLinuxOS
Standard package
Red Hat / Fedora
Standard package
Red Hat / Red Hat Enterprise Linux
Standard package
Slackware Linux / Slackware
SlackBuilds.org
Oracle / Solaris 11
Standard package
* / *
The Written Word
Full .NET 5.0 and .NET 6 Preview 3 protection and licensing support
Improved 'Control Flow Obfuscation'
Improved 'String Encryption' runtime performance
Improved cross assembly obfuscation
Added 'External Protector' option to combine IntelliLock with .NET Reactor (often requested)
Improved 'Control Flow Obfuscation' runtime performance
Updated license server (new 'Access Manager' and 'Floating License' monitor)
Further minor obfuscation improvements
Fixed VS 2019 Add-in issue
Fixed FIPS issue preventing IntelliLock from running
Fixed digital code signing issue (Verisign SHA1 timestamp server)
Fixed minor bugs

Added .NET Core (2.x - 3.1) licensing support (incl. hardware locks)
Added .NET Standard 2.x licensing support (incl. hardware locks)
Improved 'String Encryption'
Less Windows API calls to prevent false positives virus reports
Updated Visual Studio Add-ins
Improved Control Flow Obfuscation.
Added file wildcards support for command-line
Added support for portable PDB files
Fixed floating license issue
Fixed C# 7.3/8.0 related issue
Fixed digital code signing issue
Fixed minor bugs

Improved ASP.Net Web Management. Now you can reorder database table columns.
Improved SDK:
Added HardwareID.ValidateHardwareID(...) method to detect which hardware components are valid/invalid.
Extended FloatingLicenseClient with various properties (incl. Credential, SecurityMode) for advanced connection setups.
Now you can connect to multiple floating license servers in the same process. You can distinguish between different connections by using connection IDs.
Added EvaluationMonitor. FlaotingLicenseServerConnectionTimeout event with connection id event parameter to class
Added FloatingLicenseServer. WaitTimeoutAfterClientDisconnected property to ensure the client virtually remains connected for a minimum time (timeout), even if the client is already disconnected. Immediate disconnections could effectively increase the number of clients.
Improved Control Flow Obfuscation.
Fixed WPF/BAML obfuscation issue
Fixed floating license connection issue
Fixed Json serialization issue
Fixed add-in issue where target file location is the same as source file location
Fixed minor bugs
Improved ASP.Net Web Management system. Now you can:
Add/remove/modify database tables and columns
Create C# business logic layer code for new or modified tables
Backup/Import/Compact database
Automatically list new tables in the management page
Added 'Stealth Mode' obfuscation option to generate meaningful class and member names. This way it is less obvious which parts are obfuscated.
Added NET Standard 1.0-1.5 protection support (1.6-2.0 added in v2.5.0.0)
Improved obfuscation of compiler generated helper classes and methods (Linq, dynamic...)
Fixed generic parameter obfuscation issue
Fixed x64 assembly code signing certificate issue
Fixed minor bugs
Added 'Merge Namespaces' option. Especially useful for DLLs which should be used within development environments (to prevent confusion).
Improved Control Flow Obfuscation
Improved String Encryption
Added NET Standard 1.6/2.0 protection support (but no licensing support)
Enhanced portable assembly protection
Improved runtime performance of assemblies protected with control flow obfuscation
Improved runtime license check performance
Updated Visual Studio Add-in
Fixed issue where IntelliLock randomly produced non functional assemblies
Fixed LINQ obfuscation issue
Fixed digital certificate signing issue
Fixed string encryption issue
Fixed VS 2015 Add-in issue
Fixed license issue affecting asynchronous code
Fixed minor bugs

Added SHA1 / SHA-256 dual-signing support for code signing certificates
Improved String Encryption
Improved IL Code Encryption
Improved runtime performance
Improved obfuscation (including generic instance type parameter names)
Now IntelliLock requires significantly less memory with assemblies you protect all at once
Enhanced Control Flow Obfuscation
Improved startup time of protected assemblies
Full debug support (including Visual Studio 2015)
Improved Visual Studio Add-in integration
Added methods ConnectToServerIntranet and ConnectToServerGlobal to SDK library IntelliLock.Licensing.dll to programmatically connect and
use floating license services. The methods return true if a free slot was available.
Fixed SQLite issue
Fixed issue with short string obfuscation
Fixed obfuscation problem related to methods declared as internal protected
Fixed VS 2015 pdb issue
Fixed minor bugs

Enhanced database to dynamically add or remove columns from tables
Enhanced database to dynamically create new new tables
Improved startup performance of locked assemblies
Improved Visual Studio Add-in. Now you can directly define the strong name or digital signature for the '<Output Assembly>' entry
Improved string encryption
Improved control flow obfuscation
Improved ASP.NET assembly protection
Fixed x64 protection issue causing Windows 8 to reject to run protected apps
Fixed issue affecting the combination 'New Period' and 'Asynchronous License Check' causing an incorrect license status update
Fixed 'New Period' issue - sometimes didn't worked correctly if enabled using the IntelliLock GUI
Fixed 'Global Time' lock expiration issue
Fixed floating license issue causing an incorrect license status update (license file not found) in case floating license users are exceeded
Fixed cross obfuscation issue
Fixed merging issue affecting generic methods
Fixed minor bugs

Improved startup time of locked assemblies
Added Floating License (Concurrent User) support for intranet
Added wizard to generate command-line parameters based on the current IntelliLock project settings
Added wizard to generate various ASP.Net e-Commerce IPN (instant payment notification) handlers
Added wizard for floating license server and license server validation
Added option to define if dialog windows should be automatically closed and after how many seconds they should be closed
Added 'Trial ID' lock option. This is useful if you want to release a new version of your software and allow users to start a new trial period.
Added 'Version Lock' option to ensure the generated license file is only valid to specific major/minor versions.
Improved hardware ID algorithm
License Name option can point to specific directories (application data, my documents....).
read more...
Added portable assembly protection support
Add-in support for latest Visual Studio versions
Protected and licensed assemblies are full FIPS compliant now
Improved integration of the VS Add-in
Improved obfuscation for resource classes
Improved interface obfuscation
Fixed resource merging issue
Fixed string encryption issue affecting the file size
Fixed issue affecting MarshalAsAttribute using UnmanagedType.SafeArray as paramter
Fixed VS Add-in issue
Fixed problem automatically resolving referenced assemblies from the GAC
Fixed control flow obfuscation issue (level 9 only) affecting generic method parameters
Fixed LINQ expression obfuscation issue affecting virtual properties
Fixed command-line issues (control flow level and regular expressions )
Fixed minor bugs
Added Floating License (Concurrent User) support
Added dialogs for 'Floating License'
Added 'Asynchronous License Check' option to check the license status in the background (prevents delay at startup)
Added new event (IntelliLock.Licensing.EvaluationMonitor.LicenseCheckFinished) to SDK. Event is raised after license check is finished.
New hardware ID algorithm which fixes problems with MAC and HDD. Old hardware IDs are still accepted/valid.
Added option to define a previous hardware ID algorithm -> used by IntelliLock.Licensing.HardwareID.GetHardwareID(...)
Added options 'As Trial Version' and 'As Full Version' to define if the generated license file should be recognized as full version or trial version
Added new license status (IntelliLock.Licensing. LicenseStatus.FullVersionExpired)
Fixed issue for 'Peridically' option ('Require License Server Validation')
Fixed issue for Silverlight 5 (referencing multiple versions of the same assembly)
Fixed IL Code Encryption issue
Fixed Visual Studio Add-in issue with merged assemblies
Fixed Inject Invalid Metadata issue on x86 assemblies
Fixed Compact Framework 3.5 issue
Fixed minor bugs

Added Visual Sudio 2012 Add-in including example projects
Added Anti-Clock freezing protection technique
Full .NET 4.5 Support
Full Windows Phone 8 protection support
Fixed IL Code Encryption issue on Windows 8
Fixed digital signing issue on windows 8
Fixed Inject Invalid Metadata issue on x64 systems
Fixed strong name signing issue on x64 assemblies
Fixed debug database file (.pdb) issue
Fixed Silverlight 5 problem automatically loading referenced dependencies

Improved web GUI -> license file generation on 'Customers' page
Improved 'Deactivation Code Verificator' -> shows matching hardware components
Fixed license status bug

Full .NET 4.5 (Beta) protection and licensing support
Full Silverlight 5.0 protection and licensing support
Added option to periodically validate license against license server
Improved Compact Framework protection
'Inject Invalid Metadata' adjustment
Further minor protection improvements
Fixed licensing security permission issue
Fixed Add-in issue (projects in subfolders couldn't be selected)
Fixed minor Bugs

Full Silverlight protection and licensing support
Full .NET 4.0 and VS 2010 support
Integrates licx licensing scheme for component libraries. License files are automatically embedded into main app at built time.
Improved ASP.NET licensing support. Automatic detection of license files stored in the App_Data directory.
Increased performance of protected assemblies
Added support to create licenses with hardware ID check at design time only
Automatic detection and obfuscation of localization resource assemblies
Improved virtual method obfuscation
Support for pure 64 bit assembly output
Improved Visual Studio Add-in
Minor GUI improvements
Further minor protection improvements
Fixed RSA permission issue
Fixed LINQ mapping issue
Fixed custom attribute issue
Fixed problem with embedded database (SQLite)
Fixed WPF issue (error: 'Can't find Assembly PresentationFramework')
Fixed minor bugs

Added new license status modes ('Deactivated', 'Reactivated')
Added new class DataSignHelper to IntelliLock.Licensing.dll. -> To verify/decrypt data created with IntelliLock.LicenseManager.dll
Fixed minor bugs

Improved assembly processing engine
Removed admin privileges requirement to run IntelliLock
New Obfuscation exclusion: 'Namespaces'
New inbuilt RSA code - prevents permission issues with Windows Guest accounts or partially trusted environments
Improved control flow obfuscation
Improved string encryption
Full Windows 7 support
Added full Eiffel ENVisioN! support
Added .NET Framework 4.0 Beta 2 Support
Further internal protection improvements
Fixed merging issue
Fixed digital certificate signing issue
Fixed hardware ID issue
Fixed Mono assembly protection issue
Fixed licensing issues
Fixed minor bugs

Uses the brand new assembly processing engine of upcoming .NET Reactor v4.0
IntelliLock is able to protect assemblies up to 14 times faster now!
Requires much less memory to protect large projects
Significantly improved runtime performance of assemblies protected with 'Advanced String Encryption'
Improved merging algorithm
Further internal improvements
GUI does not freeze anymore at protection time
Fixed licensing issue
Fixed minor bugs

Added Deactivation Code Verificator tool
Simplified license deactivation/reactivation procedure
Improved IL code encryption
Improved Obfuscation engine
Improved Control Flow Obfuscation
Minor GUI improvements
Minor adjustments in IntelliLock.Licensing.dll and IntelliLock.LicenseManager.dll
Fixed licensing issue
Fixed Suppress ILDASM issue with mono assemblies
Fixed return code issue in command line mode
Fixed issues with generics
Fixed minor bugs

Added Mono protection support
Improved Performance
Improved Obfuscation
Improved memory consumption
Improved VS Add-in behavior
Improved anti tampering techniques
Fixed control flow obfuscation issue
Fixed VS Add-in issue
Fixed issue with ASP.NET website creation
Fixed major and minor bugs

Added direct runtime and desgin time licensing support
Improved Performance
Fixed control flow obfuscation issue
Fixed minor issues

IntelliLock v1.0 available

Download Intellidock For Mac 1.0 Download